MetaCrowd: Crowdsourcing Biomedical Metadata Quality Assessment
Keywords:
crowdsourcing, biomedical, metadata, data quality
Abstract
To reuse the enormous amounts of biomedical data available on the Web, there is an urgent need for good quality metadata. This is extremely important to ensure that data is maximally Findable, Accessible, Interoperable and Reusable. The Gene Expression Omnibus (GEO) allow users to specify metadata in the form of textual key: value pairs (e.g. sex: female). However, since there is no structured vocabulary or format available, the 44,000,000+ key: value pairs suffer from numerous quality issues. Using domain experts for the curation is not only time consuming but also unscalable. Thus, in our approach, MetaCrowd, we apply crowdsourcing as a means for GEO metadata quality assessment. Our results show crowdsourcing is a reliable and feasible way to identify similar as well as erroneous metadata in GEO. This is extremely useful for data consumers and producers for curating and providing good quality metadata.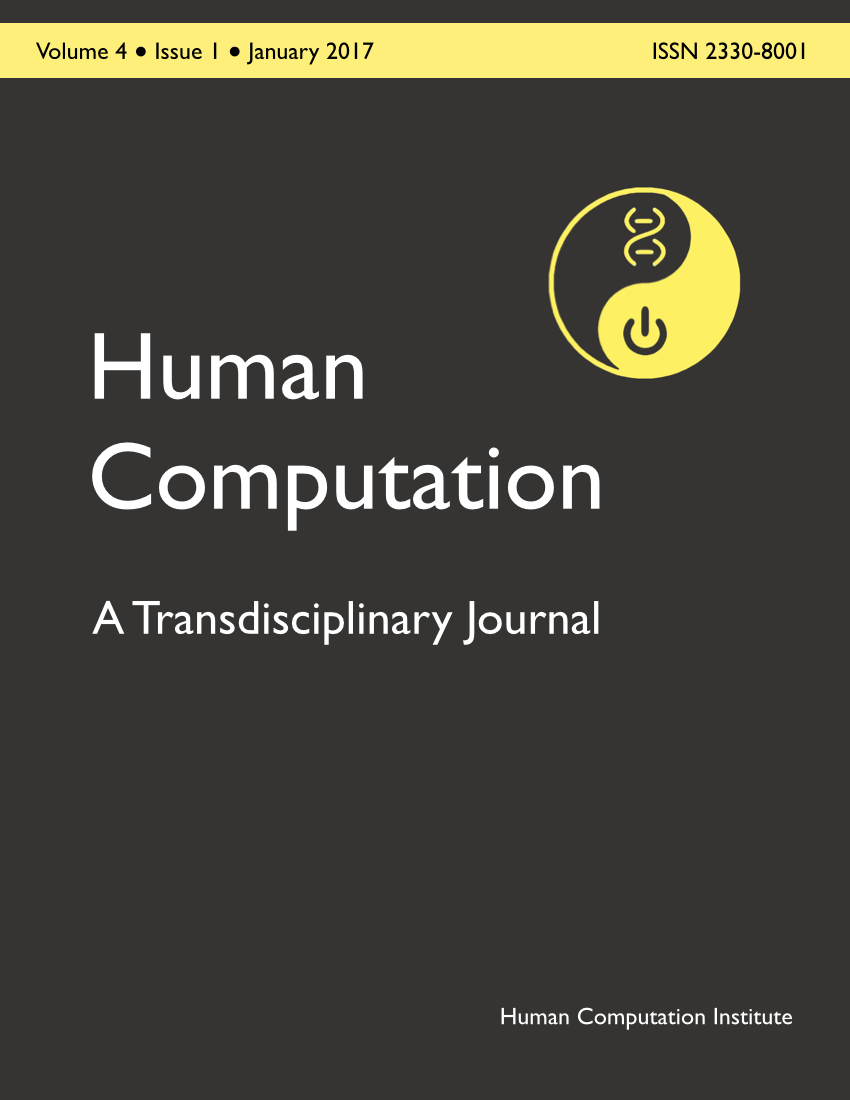 Downloads
How to Cite
Zaveri, A., Hu, W., & Dumontier, M. (2019). MetaCrowd: Crowdsourcing Biomedical Metadata Quality Assessment. Human Computation, 6(1), 98-112. https://doi.org/10.15346/hc.v6i1.6
License
Authors who publish with this journal agree to the following terms:
Authors retain copyright and grant the journal right of first publication with the work simultaneously licensed under a Creative Commons Attribution License that allows others to share the work with an acknowledgement of the work's authorship and initial publication in this journal.
Authors are able to enter into separate, additional contractual arrangements for the non-exclusive distribution of the journal's published version of the work (e.g., post it to an institutional repository or publish it in a book), with an acknowledgement of its initial publication in this journal.
Authors are permitted and encouraged to post their work online (e.g., in institutional repositories or on their website) prior to and during the submission process, as it can lead to productive exchanges, as well as earlier and greater citation of published work (See The Effect of Open Access).