InstructableCrowd: Creating IF-THEN Rules for Smartphones via Conversations with the Crowd
Keywords:
crowdsourcing, crowd-powered system, trigger-action rules, end-user programming, conversational agent, agent
Abstract
Natural language interfaces have become a common part of modern digital life. Chatbots utilize text-based conversations to communicate with users; personal assistants on smartphones such as Google Assistant take direct speech commands from their users; and speech-controlled devices such as Amazon Echo use voice as their only input mode. In this paper, we introduce InstructableCrowd, a crowd-powered system that allows users to program their devices via conversation. The user verbally expresses a problem to the system, in which a group of crowd workers collectively respond and program relevant multi-part IF-THEN rules to help the user. The IF-THEN rules generated by InstructableCrowd connect relevant sensor combinations (e.g., location, weather, device acceleration, etc.) to useful effectors (e.g., text messages, device alarms, etc.). Our study showed that non-programmers can use the conversational interface of InstructableCrowd to create IF-THEN rules that have similar quality compared with the rules created manually. InstructableCrowd generally illustrates how users may converse with their devices, not only to trigger simple voice commands, but also to personalize their increasingly powerful and complicated devices.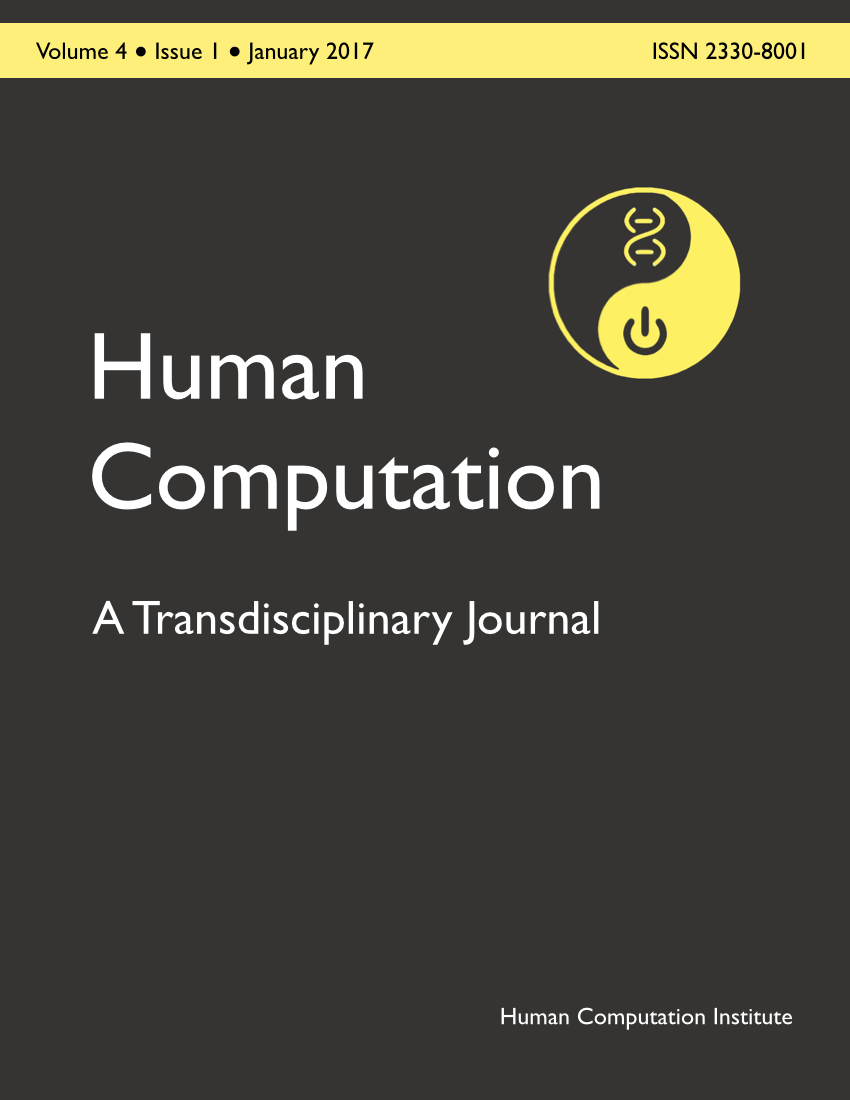 Downloads
How to Cite
Huang, T.-H. K., Azaria, A., Romero, O. J., & Bigham, J. P. (2019). InstructableCrowd: Creating IF-THEN Rules for Smartphones via Conversations with the Crowd. Human Computation, 6(1), 113-146. https://doi.org/10.15346/hc.v6i1.7
License
Authors who publish with this journal agree to the following terms:
Authors retain copyright and grant the journal right of first publication with the work simultaneously licensed under a Creative Commons Attribution License that allows others to share the work with an acknowledgement of the work's authorship and initial publication in this journal.
Authors are able to enter into separate, additional contractual arrangements for the non-exclusive distribution of the journal's published version of the work (e.g., post it to an institutional repository or publish it in a book), with an acknowledgement of its initial publication in this journal.
Authors are permitted and encouraged to post their work online (e.g., in institutional repositories or on their website) prior to and during the submission process, as it can lead to productive exchanges, as well as earlier and greater citation of published work (See The Effect of Open Access).